It's breakout! Not much to say really, but it took me a while to fix all of the collision and flickering issues.
pastebin get
LTRYaSKt
breakout
Controls:
Hold arrow key or mouse button to move paddle
'Q' to quit
'P' to pause

Here's a screenshot: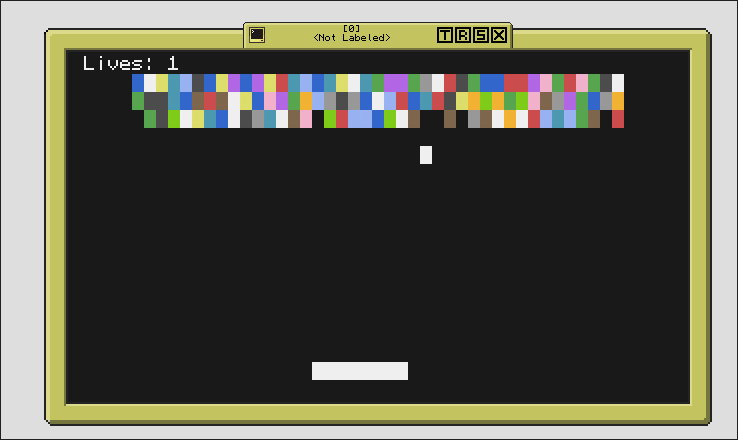 As you can see, that's a lot of blocks.
Edited by LDDestroier, 30 March 2016 - 06:32 PM.