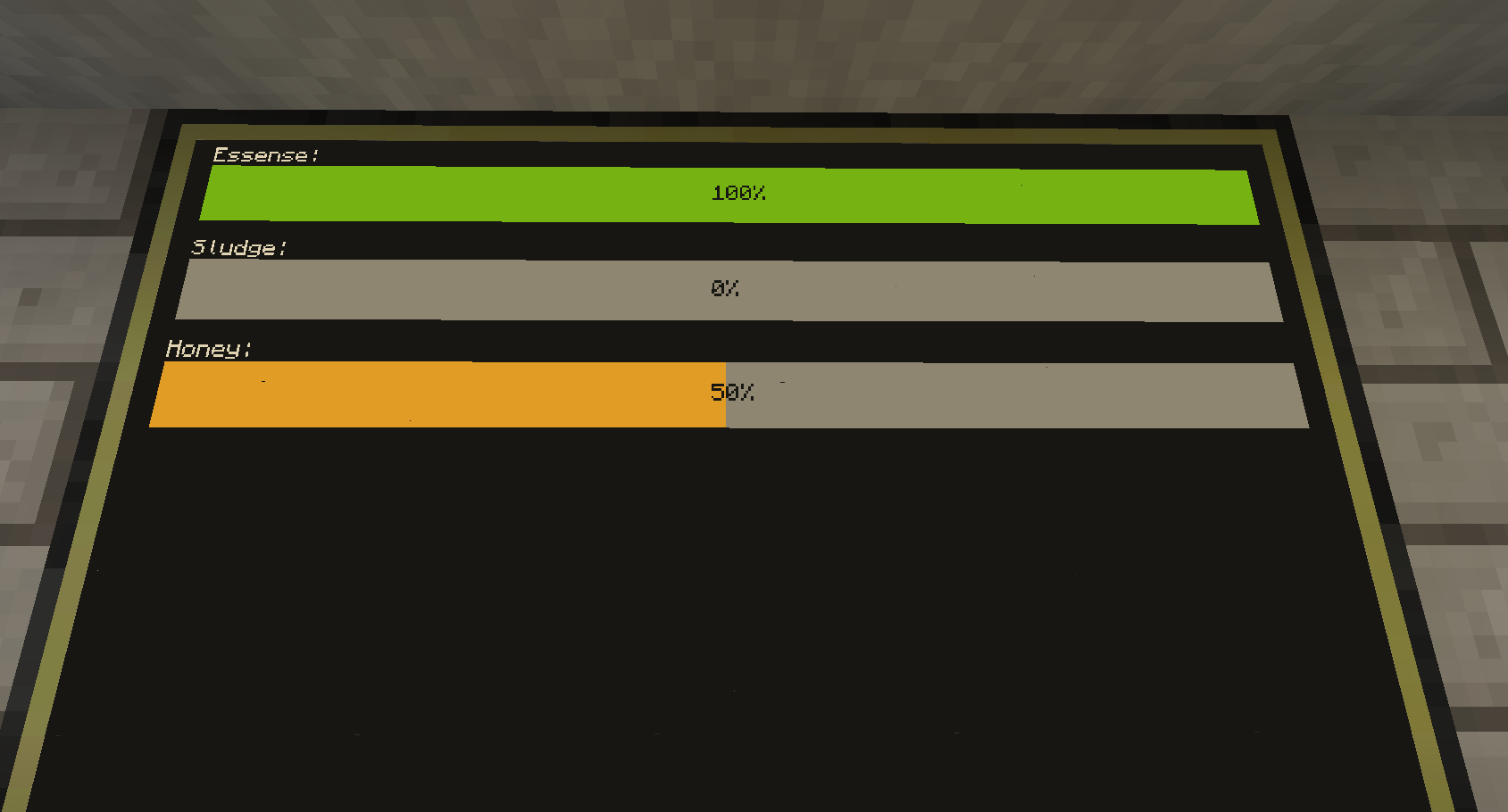 Sliders
Sliders is an API I wrote to help me keep track of all the liquid in my railcraft tanks through "Progress bars". But it is able to do so much more than that. Anything that you might be able to convert into percentages, you can put in a slider.
Functions
Example Program:
Install
pastebin get V22szV0M sliders
From there on just load the api in your own script and use it
Feel free to post pictures of your usage or ways I could improve the API.