pastebin get c3wpz9LA wiprint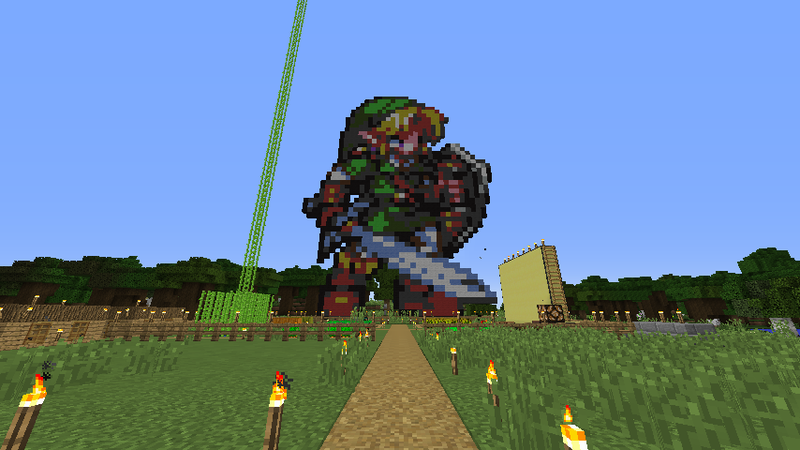 I spent over an hour looking for the original art source but I can't find it
So um yeah, give a turtle some wool blocks and an image, and it'll build it.
wiprint <imageName>
Works on NFPs (from paint) or GIFs. Can also build using clay or glass, if you like. You'll be advised of the block requirements before it begins, and the turtle will return to the start point whenever it runs out of a given colour (or if it runs low on fuel). Construction starts from the lower left corner of the image, and the result should be viewed from the turtle's right side.
If the turtle gets interrupted for whatever reason (eg its chunk unloaded), you can just re-run the script and it'll offer to resume. If it doesn't have a modem or you don't have a GPS set up, you'll need to first place it back at the starting point before setting it off again - I recommend you stick a block of wood or something under that location so's you can be sure to find it later.
When movement is obstructed, the turtle will simply wait patiently for manual clearance. When block placement is obstructed, it'll skip that position and move on.
If you want to build a GIF, then I recommend rendering it to a monitor first so that you've got some idea as to how the colours will convert. This basic script simply renders whatever image to the first found monitor:
pastebin get EPegdExd drawgif
drawgif <someGif>